Board Officers
President Marilyn Mays
Vice Pres. Janis Collins
Treasurer Dr. Christie Winkelman
Past Pres. Edrie Bizak
Historian Christine Green

Board Members

Kim Megorden
Theresa Gahagan
Rhonda Martini
Mary Golden
Samantha Phenix

Board meetings
Brightfield Village Condominiums
Recreation Room
8500 SW Brightfield Circle
(Hall Blvd. across from Washington Square)
Portland, OR
503-464-6058

Monthly Luncheon
Thurs., May 5

111 SW 5th Ave/ 30th flr

11:30am - 1:30pm

(See Upper Right for Details)
lunch $25 members, $35 guests;
(beverage service only - $10 members, $15 guests)


After May 2, only beverage service available, first come
first serve. Register Here


After Hours Mixer

Thurs., May 19
Benson Hotel
309 SW Broadway
5:30pm
Register Here
Birthdays

April
Barbara Murphy - 4/5
Kathie England - 4/21
Denise Bower - 4/24
May
Janis Collins - 5/13
Kristin Schuchman - 5/18
Double-Check Your Website Listings Please!
In an effort to ensure that we can contact each other & that Portlandia Club can get messages to members about monthly events & important news, please send your name, business, mailing address, email address & preferred phone number to:
Kim Megorden at jmkmeg@gmail.com
You are responsible for making sure the information about you on the website is correct. Please double check your listing to ensure that it is accurate.









Ingredients for Success
Portlandia Cookbook Makes a Great Mothers' Day Gift for the Mothers and Daughters in Your Life!

The Portlandia Cookbooks are $20 each and for every two you purchase, you also get a reuseable Portlandia shopping bag. Pay with cash or make checks payable to Portlandia Club.
You can purchase and pick them up at our next luncheon or at the following member retail locations:

Dipinto a Mano
425 2nd St., Suite A100
Lake Oswego, OR 97034
503-636-9940
Open Tues-Thurs 11am-6pm; Fri 11am-9pm; Sat 10am-9pm; Sun 12pm-5pm

Hair Color Salon Dirk
1517 SW Sunset Blvd.
Portland, OR 97239
503-244-4242
Open Sun 12pm-5pm; Tues 9am-5pm; Thurs 9am-6pm; Fri 10am-6pm; Sat 9am-5pm
Thank you, Susan, Linda and JoAnna for helping in the sale and distribution of them!
If you would rather order online with a debit or credit card and have them shipped, you can do so at www.portlandia.org.
Join Portlandia

If you would like to find more about becoming a member of Portlandia, find out more here.
Governor Roberts Joins Us for Our May Luncheon
Former Oregon Governor Roberts is a strong advocate for education, health care reform and human services.
Oregon's only woman governor will talk about her role as a pioneering female politician at our May luncheon. Barbara Roberts was elected as governor the same year the voters passed a property tax limitation measure, sharply limiting government resources.

She is putting the final touches on her autobiography and will share her experiences with Portlandia members.

During her tenure, from 1991-95, she initiated the innovative "Conversation with Oregon, " to solicit the public's ideas of how they wanted to streamline government and reform taxes. She was recognized as a strong advocate of education, health care reform and human services.

Roberts began her political career lobbying for handicapped children and went on to serve on school boards, as Multnomah County Commissioner, the Oregon House of Representatives and Secretary of State.

After her term as governor, she accepted a position at the John F. Kennedy School of Government at Harvard University. She was recently appointed to the Metro Council.

May Luncheon
Thurs., May 5
11:30 a.m. - 1:30 p.m.
Portland City Grill
111 SW 5th Ave.
30th Floor/Jefferson Room

Menu
Soup of the Day, Chicken Caesar Salad, New York Style Cheesecake
Vegetarian: Seasonal Risotto
Register here
before May 2 to secure your seat! (Lunch, $25 Members, $35 Guests; Beverage Service Only, $10 Members, $15 Guests) After May 2, only Beverage Service is available, first come first serve.
CONNECT
A Seat-at-the-Table - Portlandia Seats Sold Out
Twenty Portlandia members and a few guests have snatched up all the seats at the two Portlandia tables for the 12th Annual Celebrate Success Benefit Auction and Fashion Show for Dress for Success Oregon on Friday, April 29, 2011 at the Oregon Convention Center.
If you wanted to attend and didn't get around to purchasing your ticket, then please email or call Kathie England at kathie@timeforsuccess.net or 503-531-9466 if you'd like to be on the waiting list for one of the Portlandia seats (last minute changes can occur).
If you want to guarantee yourself a seat, go to www.DressforSuccess.org/Orgeon to purchase a seat directly from Dress for Success. The cost of those seats is $125.
President's Letter


April 2011
It's hard to believe it is already April! Your board has only been able to meet in person once since our January planning session, but I want to continue to keep you aware of the work we are doing. I am sincere about making the work of the Board more transparent and reports available to the membership.
As I shared in the February newsletter, the Board has several tasks and goals we intend to accomplish this year. We have re-created a finance committee to oversee the fiscal systems and to make recommendations to the Board. At the recommendation of the Finance committee, we hired Julia Fitzgerald, CPA, to be our bookkeeper and are looking at our current insurance policies to be sure they are adequate. We are reviewing all of our committees including job descriptions, structure, and responsibilities to determine how to make them most effective. We continue to work with the "big sister" program to assure that new members are able to make the most of their membership with Portlandia and would like to schedule training for all current members as well to be sure we all maximize our membership opportunities. We voted at the last meeting to redirect some of our donations to organizations championed by our own members, so are giving $2000 to Potluck in the Park, thanks to Cheri Baber, and $2000 to Girl Scouts, thanks to Harmony George.
In the interest of making the transition from year to year work more smoothly, we have voted to have the Board planning retreat in November instead of January and start the year with our budget and plan of action already completed.
We will need your participation in several events this year. Scoops for Scholarships has been our primary fundraising event, so please join us for that. And, even if you are not a new member, join us for the New Member reception next week. This event is free for all members; just sign up online. I would also like to find two members to chair the summer picnic scheduled for August, just call or email me if you are interested. Finally, we will be needing help over the rest of this year and into next in creating a celebration of our 25th Anniversary, more to follow about that.
Thank you all for your commitment to this great organization. Hope to see you in May at the luncheon with Barbara Roberts.
Marilyn Mays
President 2011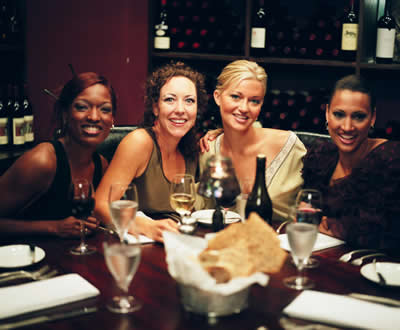 New Member Reception

April 18
5:30 p.m.
Forest Heights Design Studio
2061 NW Miller Road
Portland, Oregon

Cost: FREE - a Club member benefit
RSVP here.

Club Members - this is a great event for all club members to attend & get to know your Portlandia sisters better!!

New Members - Come & learn more about the club, meet the rest of the gals and get to know each other.

There will be appetizers, wine & non-alcoholic beverages included.
$coops for $cholarships
Please join us! June 24 - 26 is our annual fundraiser at the Lake Oswego Festival of the Arts. Scooping ice cream raises money for our scholarship fund which is contributed to organizations supporting women.

Here's how you can help:

1. Volunteer by signing up to serve ice cream at the booth. Sign up sheet available at the next luncheon.
2. Recruit your family, friends and neighbors to volunteer. Please sign them up on the schedule.
3. Make a cash donation to help defer our expenses.
4. Solicit donations from businesses. Give us the contact info and we will send them a letter asking for a donation.
5. Invite your friends to visit us at the festival and buy ice cream.
Whatever way you can help will enable Portlandia to contribute back to the community.

We appreciate you!
Thank you,
Co-Chairs
Scoops for Scholarships
May Mix + Mingle

Can't make our luncheons? Our next Business After Hours is on Thurs., May 19 at 5:30pm at the Benson Hotel (309 SW Broadway).
Business After Hours mixers are a great way to meet Portlandia members in a casual, relaxed setting.
Members $12/Guests $15