Board Officers
President Marilyn Mays
Vice Pres. Janis Collins
Treasurer Julia Fitzgerald
Historian Christine Green

Board Members
Mary Golden
Rhonda Martini
Kim Megorden
Samantha Phenix
Joan Riley

Board meetings
Brightfield Village Condominiums
Recreation Room
(Hall Blvd. across from Washington Square)
Portland, OR
503-464-6058

Monthly Luncheon
Thurs., Dec. 1

111 SW 5th Ave/ 30th flr
11:30am - 1:30pm

lunch $25 members, $35 guests;
bev svc only $10 members,
$15 guests


Register Here
After Nov. 30, only beverage service available, first come
first serve.
Update Your
Info Please!
In an effort to ensure that Portlandia Club can get messages to members about monthly events and news, please send your name, business, mailing address, email address and preferred phone number to:
Kim Megorden at jmkmeg@gmail.com

You are responsible for making sure the information about you on the website is correct. Please double check your listing to ensure that it is accurate.
2011 Portlandia Holiday Luncheon
Make merry with us at our annual Holiday Luncheon this Thursday, December 1.
No Speaker: Just cheer, joy, connections, networking, holiday celebration and relaxation!
December Luncheon
Thurs., December 1
11:30 a.m. - 1:30 p.m.
Portland City Grill
111 SW 5th Ave.
30th Floor/Jefferson Room
Menu
Quiche (non-veggie or veggie)
with arugula and asparagus salad
Devils Food Chocolate Torte
No host, cash bar with beer, wine and champagne available
Register here
before November 30 to secure your seat! (Lunch, $25 Members, $35 Guests; Beverage Service Only, $10 Members, $15 Guests) After November 30, only Beverage Service is available, first come first serve.
Making, Mixing & Mingling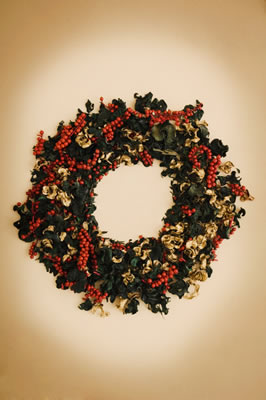 Two Festive Members Only Events
Get started with your holiday "decking" at these festive get-together with the girls, complete with appetizers and wine
.


Wreath-Making Party
Event Floral Studio

2127 N. Albina Avenue #313

Wednesday, November 30

5:30 - 8:30 p.m.

Cost depends on size of wreath or swag
Light appetizers, BYOB wine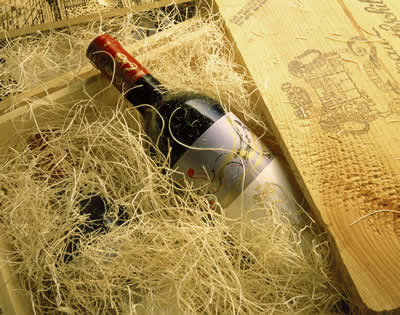 Bottle Party
Home of Jean Silver
(location and directions will be forwarded to those who register for event)
Monday, December 5
5:30 - 8:30 p.m.
Bring a wrapped bottle for the exchange - ideas are wine, spirits, bubble bath, olive oil, etc.
FREE to Members
Catered dinner
Be Cookbook Smart

Add some flavor to your life with the
Portlandia Cookbook
The Portlandia Cookbook is a stunning collection of delectable recipes from Portlandia's own members. Only $10 each, this book will bring the magic of Portlandia to your kitchen. (Includes a reuseable Portlandia shopping bag.) Pay with cash or make checks payable to Portlandia Club.

You can purchase and pick them up at the following member retail locations:
Dipinto a Mano
425 2nd St., Suite A100
Lake Oswego, OR 97034
503-636-9940
Open Tues-Thurs 11am-6pm; Fri 11am-9pm; Sat 10am-9pm; Sun 12pm-5pm

Hair Color Salon Dirk
1517 SW Sunset Blvd.
Portland, OR 97239
503-244-4242
Open Sun 12pm-5pm; Tues 9am-5pm; Thurs 9am-6pm; Fri 10am-6pm; Sat 9am-5pm
Thank you, Susan, Linda and JoAnna for helping in the sale and distribution of them!
If you would rather order online with a debit or credit card and have them shipped, you can do so at www.portlandia.org.
Mission Statement
Portlandia Club provides services and opportunities that enhance members' professional and personal lives. The club has an open membership policy, an active mentorship program and a commitment to community service. We provide scholarships and funds to help women and children who need a hand up. Please join us!
This newsletter created by