Board Officers
President Janis Collins
Vice Pres. Kim Megorden
Treasurer Julia Fitzgerald
Past President Marilyn Mays
Historian Edrie Bizak

Board Members
Rhonda Martini
Pam Mason
Hannah Mast
Gloria Nussbaum
Samantha Phenix
Jean Silver

Board meetings
Beaverton Library
(Small Conference Room)
12375 SW 5th Ave.
Portland, OR

Monthly Luncheon
Thurs., Feb. 2

111 SW 5th Ave/ 30th flr
11:30am - 1:30pm

Annual Meeting
$35 Members, $25 Guests
Cost: FREE


Register Here
After January 30, only beverage service available, first come
first serve.

Save the Date!
March 1 February Luncheon
March 12 Dinner at Toro Bravo
Update Your
Info Please!
In an effort to ensure that Portlandia Club can get messages to members about monthly events and news, please send your name, business, mailing address, email address and preferred phone number to:
Marilyn Mays at marilynmays@comcast.net

You are responsible for making sure the information about you on the website is correct. Please double check your listing to ensure that it is accurate.
New Members!
Join us in welcoming three new members to Portlandia.
Returning member Kristi Halvorson is a retired home builder who built a legacy building homes on the Oregon coast. She enjoys travel, volunteering and cooking.
Judith Allan, D.C. is a chiropractor with a practice in Lake Oswego called Oregon Natural Health Clinic. Her hobbies include reading, yoga and hiking, and she is a previous board member and mentorship committee chair for Portlandia.
Cecelia Towner of Trusting the Heart, a relationship-based dog training and animal communication business, spends her spare time reading, writing, practicing yoga and hiking.
Mission Statement Portlandia Club provides services and opportunities that enhance members' professional and personal lives. The club has an open membership policy, an active mentorship program and a commitment to community service. We provide scholarships and funds to help women and children who need a hand up. Please join us!

February Luncheon

Get a first hand account of the life
of a fisherman's wife from Michele
Longo Eder, author of
Salt In Our Blood
By Gloria Nussbaum
When I moved to Oregon nearly 14 years ago, I discovered that the fishing industry plays a major role in the lives of many families in this part of the country, something that was totally new to me.
That was no doubt the case for the speaker at our upcoming February 2nd luncheon as well. Michele Longo Eder, who was born and raised in upstate New York, moved to Portland to attend law school at Lewis & Clark many years ago. Michele became an attorney; then she and her husband, Bob Eder, made their home in Newport, Oregon, where they raised two sons, Ben and Dylan. Bob, an owner-operator of commercial fishing vessels, worked in the fishing industry while Michele practiced law in addition to being an active partner in the family fishing business.
Then in December of 2001, Michele's life changed forever. Her book, Salt In Our Blood, recounts her family's moving story set against the sudden loss at sea of their oldest son, Ben. It is a tale of indescribable sadness but also one of resilience and courage - a stunning testament to one family's strength and the memory of their remarkable son.


In 2009, Salt In Our Blood won the WILLA award in Creative Nonfiction, a prize awarded annually for outstanding literature featuring women's stories set in the West.
To hear Michele's amazing story, reserve your place now for our February 2nd luncheon at the Portlandia website
www.portlandia.org
.
January Luncheon

Speaker: Michele Longo Eder
Author of Salt In Our Blood
Thurs., February 2
11:30 a.m. - 1:30 p.m.
Portland City Grill
111 SW 5th Ave.
30th Floor/Jefferson Room
Menu
Hood River Salad
Halibut or Vegetarian Penne Pasta
Cheesecake
Register here
before January 30 to secure your seat! (Cost: (Lunch, $25 Members, $35 Guests; Beverage Service Only, $10 Members, $15 Guests) After January 30, only Beverage Service is available, first come first serve.
President's Letter
January 2012

Has Portlandia Got a Deal For You!
Display Your Talents, Make Friends,
Grow Your Business!
I made one of the best health-care decisions of my life at a beach party on the Oregon Coast. A group of us were ending a day of crabbing with a rather messy crab feed on an old wooden picnic table. The crab on our paper plates was muddled with broken shells, salt water and sand. One diner stood out. His plate was clean and dry with a nice pile of crabmeat arranged on one side, his carefully scraped shells on the other. When I discovered that Mr. Neatnick was a dentist, I said to myself, "This is the person I want working on my teeth!" I was not disappointed. His dental work was meticulous.
I often think of that story and what I learned from it. We're always displaying our traits and talents, even when we least think about it. Imagine how we can display those attributes when we consciously apply them to - oh, say - involvement in a favorite club!
The best opportunity to showcase your business might just be to volunteer and showcase your talents and tenacity to your fellow Portlandia members.
Portlandia has many opportunities to do that. The time couldn't be better. We are looking for both team members and leaders as we start the new year.
Here are just some of the areas you might consider:
Marketing/public relations
Special events (beach retreat, After Hours, holiday party)
Luncheons (raffle, greeters)
Fundraising (Scoops for Scholarships, Lunch Sponsorships)
Mentors (mentor women from Dress for Success)
If you are interested in showcasing your talents and making more friends, please contact me Janis@JanisCollins.com or one of your board members.
Janis Collins
President 2012


February 16
Portlandia After Hours
are a fabulous, informal way to meet other professionals.
Portlandia After Hours
Dipinto A Mano
425 Second Avenue, #A100
Lake Oswego, Oregon 97034
(503) 636-9940
Thurs., February 16
6 - 8:30 p.m.
$15 for general public, $12 for members
Material costs to follow

We will be networking from 6 to 7 p.m. with appetizers and wine provided. Then, from 7 to 8:30 p.m. you will be able to design and paint your own creations - details to follow!
The public is invited to attend this mixer and take advantage of meeting & networking with other professionals and business owners.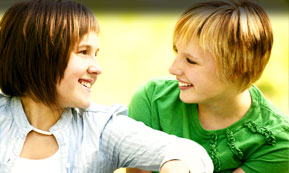 .
"Treat people as if they are who they can be and you help them to become who they are capable of being."

These words by Goethe capture the essence of Portlandia's Better Together Mentoring Program.
We recently revised the mentee application to ask each mentee why it is important to work on the area she has selected. Here are responses from two new mentees who want to focus on setting goals:
"Setting goals and taking action are the foundation of success. I want to surround myself with positive people who will help in my journey to success."
"Setting goals is a new concept for me because I was born in Japan where I was discouraged from setting goals and taking action."
Are you willing to help another woman become who she is capable of being?
Join our mentor team by emailing Kathie England (kathie@timeforsuccess.net) to request a mentor application or call her with your questions (503-531-9466).