Event Registration Special Information
The why and how of this month's sign-up process
The Portlandia Club website is undergoing repairs and renovation to improve security and ease of use. To ensure reliabilitly, this newsletter omits website event registration links.
Please sign up on the Events tab of Portlandia's Facebook page, or send an email to the contact person shown. For paid events, you may use cash or check at the door, or receive a PayPal invoice afterward.
Thank you for your patience and understanding while the Portlandia website has a deep spring cleaning!
Upcoming Events

Portlandia After Hours

Tuesday, March 27

6:30 to 8:30 p.m.

European Wax Center, 3270 SW Cedar Hills Blvd.

$12 Members / $15 Guests

Networking event with catering by Buffalo Wild Wings and a hosted wine bar. Attendees can also receive a free wax for eyebrows, underarms or bikini line!

RSVP: Facebook Events tab, or send an email to: Kim Megorden, jmkmeg@aol.com

Monthly Luncheon

Networking Derby

Thursday, April 5

11:30 a.m. to 1:30 p.m.

Portland City Grill

Jefferson Room

111 SW 5th Ave 30th Floor

Portland, Oregon 97204

$25 Members / $15 Guests

$10 Beverage Service

(Note: After April 2, only beverage service is available, on a first-come, first-served basis.)

For event details, see lead article in this newsletter.

RSVP: Facebook Events tab, or send an email to:

Mary Golden, mehgolden@gmail.com

BUNKO Night

Wednesday, April 11th

6 p.m. to ???

American Plaza Condominiums

Lincoln Tower Lounge

2211 SW First Ave

Portland OR 97201

This is a FREE event for Portlandia members only. We will be serving wine and appetizers. If you have never played Bunko before, don't worry--it's fun and easy to learn. So come play with us!

RSVP: Facebook Events tab, or send an email to: Kim Megorden, jmkmeg@aol.com
2012 Portlandia
Board Officers
President Janis Collins
Vice-President Kim Megorden
Treasurer Julia Fitzgerald
Past President Marilyn Mays
4th Thursday of each month
April Luncheon

Twirl Into Action at Portlandia's Networking Derby!
Portlandia derby luncheons have a different style than our regular monthly programs, starting when we dance through a buffet line together! After that, the derby provides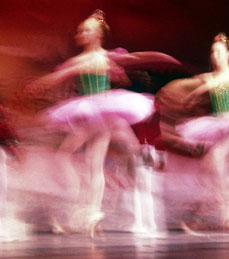 an opportunity to learn some fun facts about fellow members and guests, as well as to share what you do, why you do it, and how it can benefit others.
The raffle is a bit different on derby day as well. Rather than winners choosing among gifts, proceeds are split fifty-fifty. Half goes to Dress for Success (as usual) and the other half to one lucky ticket holder!
This will be the perfect time to put our motto into action...so join us to Connect, Collaborate and Contribute! Reserve your place for our April 5th luncheon, invite a friend, bring your business cards, and be on your toes for great networking!
Thursday April 5 Luncheon
Portland City Grill, Jefferson Room
11:30 to 1:30 p.m.
Menu: A Spring Buffet to Please All Palates
$25 Members / $35 Guests / $10 Beverage Service only
Registration after April 2 is for Beverage Service only, on a first-come, first-served basis. Sign up on Portlandia's Facebook page, or email Mary Golden at mehgolden@gmail.com. You may pay with cash or check at the door, or receive a PayPal invoice after the event.
Mentor Moment
by Colleen Bourassa
As I think about what it means to me to be a mentor with the Professional Women's Group of Dress for Success Oregon, I find myself creating a safe space to welcome my new friend and mentee. I recognize how powerful this woman is to have made her way to claiming this partnership.
Our main purpose is to uncover what she wants. She can change her mind over time as she takes the steps striving for her current goal. Checking in with her as the journey progresses will keep me asking good questions as we experience whatever joys, tears, and hard work we encounter as we learn together.
Our space is private and open for our communication. My greatest role is to listen and appreciate the opportunity to share in her journey. It is not up to me to change or create anything. My contribution is to hold the vision of her as someone who comes complete with her own questions and answers. I ask questions and she has her own answers - just right for her! I will trust her to find her way and will help her to recognize her accomplishments and celebrate them with her.
A Bright Portlandia Future? Bet On It!
Dutch-Style Gala Auction to support community mission
by Jane Drew
Portlandia's 25th Anniversary celebration at the Governor Hotel on September 21 will be a night of reminiscing, reconnecting, and creating a vision for the future.
Portlandia's future will depend in part on how well we sustain our group's mission to reach out to women and children in the community. The Anniversary Gala will feature a Dutch-style auction with raffle ticket "bids" for 25 items valued at $150 or more. Proceeds will endow the Portlandia scholarship program. The Gala team is currently seeking auction items to interest event attendees.
Perhaps you can donate a product or service from your business? Can you solicit gift certificates from the people who you do business with? (They might enjoy supporting your favorite charity.) Maybe you and another Portlandia member could get creative and create a theme basket!
To get started, send a message to Gala Auction Queen Jean Silver at jeansilver.mg@gmail.com. She has donation receipts available and an event fact sheet for donors.
To receive donor recognition in the program, information about the items must be submitted to Jean by August 1. All auction items must be delivered to Jean by Sepbember 12.
Please take a few minutes to create a list of ideas to help this effort. Part of the joy of the 25th Anniversary Gala will be the participation of Portlandia members, past, present and future--and the auction is a big part of it all!
Our President's Corner
"Seize the Moment"
by Janis Collins
Today I had a sad reminder of some classic advice from my college 17th -century poetry class: "Carpe diem." In Latin that means "seize the day," a popular theme of the era.
My stark reminder began on a stormy December evening, when my husband Bruce and I were enjoying one of our weekly "street rambles" with a Portland climbing club. On this particular dark and rainy night, we stopped by Stroheckers Market for a break. Rushing out of the store, I passed an old friend I hadn't seen for a while. I shouted "Hi Rob," and quickly joined my departing group.
The blank look on his face showed Rob couldn't place me with my wet head cinched up in a dripping rain hood. I I related the story to my husband, and vowed to email Rob the next morning to explain who the drowned rat was that addressed him. Besides, I wanted to do a little catching up. Then I forgot. Penty of time, I thought later.
Time passed. This morning Bruce came into my office to tell me he had just heard that our friend had died over the weekend. "You should have sent him that email," he said.
How many times have we put off that lunch with a friend? Told ourselves we'll take that painting class we have always wanted to try? Deferred a challenging project?
Maybe we should heed the advice of that 18th-century sage Benjamin Franklin: "You may delay, but time will not."
Join Portlandia, Renew Membership, Update Information!
Ready to be a part of a lively professional women's group? Want to check your Portlandia membership status? Need to be sure others in the group can contact you? Please send your message, including name, business, mailing address, email address and preferred phone number to:
Marilyn Mays
Have a comment, correction, suggestion, or contribution for the Portlandia Newsletter?
Content deadline is the second Tuesday of each month (e.g. April 12), with publication on the third Thursday (e.g. April 17). Please provide full event addresses (including zip codes) to aid way-finding attendees, and double-check all names and email addresses. Thank you! ~ Karen
Mission Statement
Portlandia Club provides services and opportunities that enhance members' professional and personal lives. The club has an open membership policy, an active mentorship program and a commitment to community service. We provide scholarships and funds to help women and children who need a hand up. Please join us!