Mark Your Calendar!
Register for these upcoming
events now at
Reception for New Portlandia Members
Thursday, May 17
6 to 8 p.m.
At the home of member Mary Golden in Lake Oswego. Please sign up no later than Thursday morning to receive an email with full event location information.
Free event for all Portlandia members, providing appetizers, wine, and a great opportunity to get to know our new members better!
Portlandia After Hours
Tuesday, May 29
6:30 to 8:30 p.m.
2929 SW Multnomah Blvd. Suite 302
Portland, OR 97219
Networking event, followed by short presentations on neurofeedback and detox/weight loss. Light appetizers from Artemis Organic Catering, plus wine and other beverages.
$12 Members /$15 Guests
Monthly Luncheon
Guest Speaker:
Becky Olson
Thursday, June 7
11:30 a.m. to 1:30 p.m.
Portland City Grill
Jefferson Room
111 SW 5th Ave 30th Floor
Portland, Oregon 97204
Program & Luncheon:
$25 Members / $35 Guests
Program & Beverage Service:
$10 Members / $15 Guests
(2.5 hours parking included)
Menu:
Wedge Salad
Chicken and Basil Rice Bowl or Seasonal Vegetarian Risotto
Chocolate Trifle
(Please Note: After Monday, June 4, only beverage service will be available, on a first-come, first-served basis.)
And save these dates!
Saturday, June 23
1 p.m.
Hike the Banks/Vernonia Linear Trail from the Buxton trailhead in western Washington County.
Paved route with gentle grade suitable for all. Free, and open to members and guests. Contact Kim Megorden for details or to sign up now!
Friday, Saturday, Sunday
June 23-25
Scoops for Scholarships
At George Rogers Park, one block south of Lakewood Center for the Arts
Lake Oswego, OR 97034. Contact Edrie Bizak to donate for supplies, or Mary Golden to sign up as a volunteer. (See story at right)
Thursday, July 12
11:30 to 1:30 p.m.
Portlandia Luncheon
(Note second Thursday date, due to holiday)
Guest Speaker Deanna Maio shares Virtual Team Secrets: How to Grow Your Business, Get More Accomplished, and Work Less Hours with Outsourcing
Friday, September 21
6 to 10 p.m.
Portlandia 25th Anniversary Gala
at Governor Hotel for members from across the years and their guests!
Portlandia Board of Directors
Board Officers
President Janis Collins
Vice-President Kim Megorden
Treasurer Julia Fitzgerald
Past President Marilyn Mays
Board Members
Board Meetings
4th Thursday of each month
On the Board Beat
Branding Contest
No, it's not a Wild West event. You'll soon have the opportunity to help hone Portlandia's identity and strengthen our outreach. Details coming at the June luncheon. You'll love the grand prize!
Website Debut
We will have a new online look before fall fashions take over the stores. By late August we hope to have fresh, inviting colors, a look that reflects who we are, and an easy-to-navigate site up and running. Oh, and it will be easy to sign up for events!
Progress on Policies
It may not sound exciting, but the presence of written policies fosters equity and consistency while alleviating confusion. Policies now in progress: After Hours, investments, speakers, scholarship distribution, promoting our businesses and more
Here's where you can connect, collaborate & contribute!
Click a name to learn more about Portlandia Club activities and operations:
Luncheon Team
Scoops for Scholarships
Board of Directors
25th Anniversary Gala Team
Mentorship Program
Marketing Team
Portlandia After Hours
Membership Team
Big Sister Program
Events Team
Portlandia Website
Ready to join or renew as a Portlandia Member?
Want to freshen your membership profile?
Please visit the Portlandia
Need to update the membership database?
If your name, business, mailing address, email address or preferred phone number has changed, please contact
Mission Statement Portlandia Club provides services and opportunities to enhance members' professional and personal lives. The club has an open membership policy, an active mentorship program, and a commitment to community service. We provide scholarships and funds for women and children who need a hand.
Have a comment, correction, suggestion or contribution for the Portlandia Newsletter?
Editor: Karen Mathieson
Content deadline is the second Thursday of each month (e.g. June 14). Publication is the third Tuesday (e.g. June 19 ). Please provide full event addresses (including zip codes) to aid way-finding attendees, and double-check all names, website links and email addresses. Thanks!
Live for a Legacy
Becky Olson shows us the way
As a two-time breast cancer survivor, June's luncheon speaker Becky Olson took a challenging situation and turned it into something positive. Since a third diagnosis, she's deepened her message, asking each of us to consider the legacy we will leave.
In 1996, at age 43 and at the peak of a career in corporate America, Becky was diagnosed with advanced breast cancer. Even while she stayed with her high-stress job, Becky managed to co-found a nonprofit group, Breast Friends, in 2000. She also wrote "The Hat That Saved My Life," a humorous and inspirational book now in its second printing. ("Hat" will be available for purchase at the luncheon.)
A year after cancer reappeared in 2004, Becky left her sales career to become a professional speaker. Her humorous, encouraging message has reached people across the country, motivating them to take a chance and go for something they've always dreamed of doing.
Although she was re-diagnosed in 2009, Becky continues to encourage audiences to look for the blessings in adversity, finding happiness and sharing it with others. She reminds us not to wait for "someday" to do what we love, and to remember to laugh-something everyone hearing Becky does.
Becky Olson's story has appeared in Woman's World Magazine, among numerous newspaper and magazine articles. She has been a guest on global Christian television and radio, and has contributed to several books about breast cancer. Becky's numerous awards include the 2009 National Pink Power Mom Award from Bright Starts, and the 2011 Bank of America Local Hero Award.
Becky lives in Portland with her husband of 31 years, Bill. They have five grown children and four grandchildren. Please join Becky and your Portlandia "breast friends" for a moving and inspiring time of sharing on June 7!
Cool Fundraising in George Rogers Park
Sign up to get the scoop in June!
Scoops, Portlandia's launch-the-summer fundraising event, returns June 22 through 24. Money raised selling ice cream during the Festival of the Arts in Lake Oswego directly supports the Portlandia Club mission to help women succeed.
Our volunteer team always has lots of fun at the Portlandia booth site among all the colorful artists and musicians! Shifts are available between 10 a.m. and 9:30 p.m. on Friday and Saturday, and 10 a.m. to 6:30 p.m. on Sunday.
Consult your calendar, and check in with Scoops volunteer coordinator Mary Golden to get on the shift schedule. Then start working on those arm flexes to be ready to scoop and serve!
Whether or not you can volunteer, please consider a donation to help offset the costs of running the booth. That lets us contribute more of the proceeds to Portlandia's scholarship funds. You may contribute at the June luncheon, or send a check to Edrie Bizak at the Portlandia Club mailing address, 6663 SW Beaverton Hillsdale Hwy. #135, Portland, OR 97225.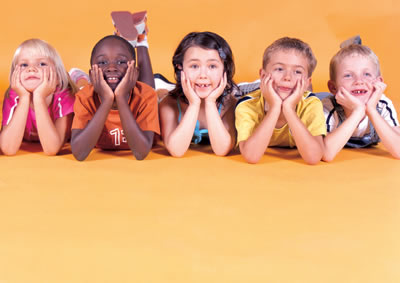 They're waiting for YOU to scoop their cones!
Mentorship Moment
by Susan Schwarz
Have you ever had your world turned upside down? Has it stayed upended no matter how hard you tried to change the situation? My life took such a turn in 2001, and one of the best pieces of advice I received was to seek several, small delightful moments in every day.
With the constant stress my family faced, I had forgotten that delightful moments even existed. Finding those experiences--whether sipping a great cup of coffee or enjoying a walk in the spring--created a diet of delightful moments. These gradually eased the pain of what we faced and helped turn us right-side-up again.
Dress for Success is a wonderful resource for women working hard to re-center their lives. Our mentees have gone through many twists and turns. When life seems overwhelming, setting goals or nding a new career can feel very challenging. Mentorship offeris a listening ear and a diet of delightful moments.
With a diet of delight, we begin to remember what it feels like to gain balance and follow a pathway with a normal, predictable pace. Simply offering to share a cup of tea with a mentee or going for a walk along the river can provide space for meaningful conversation that addresses goals and plans for future achievement. A diet of delightful moments can help to heal hearts and lives.
When I asked my mentee what was one thing she found delightful, she said "blueberry bushes," and promptly went out and purchased several that she potted, with plans to plant them later. These bushes remind her that she can begin to feel something beyond stress, she can feel hope and have a sense of possibility. Sharing the lovely parts of life such as cups of coffee, lunch, or a facial, along with good conversations, releases two healing agents: The power of play and the power of delight.
If you have time to provide a diet of delightful moments for someone else, please consider volunteering as a Portlandia mentor. Hope for the future can erase so much of the pain of the past.
Contact Susan Schwarz to learn more about her mentor experience. Contact Mentor Team leader Kathie England to help a member of the Professional Women's Group at Dress for Success Oregon.
Portlandia Club 25th Anniversary News


Each year, Portlandia relies on both past and current fundraising efforts to contribute approximately $10,000 in support for at-risk women and children in our community. Over time, the "past" column balance has shrunk as the urgency to meet present needs has grown. Our 25th Anniversary Gala at the Governor Hotel on September 21 represents an opportunity to replenish the fund source that has given so much to so many.
Our goal is to raise $15,000 between four "precious metal" sponsorship levels and a raffle with an exciting array of donated services and goods. The generous donors, of course, will receive an array of benefits, too. Here's how the Generous Gala Gals numbers will add up:
Twenty-five $100 Bronze sponsors (Portlandia members only) will be listed in the program and posted to the event board.
Ten $500 Silver sponsors will be recognized with a quarter-page display in the event program, and receive a free luncheon in 2013.
Five $1000 Gold sponsors will receive two one-year memberships and two free luncheons, plus a half-page display in the event program.
One $2500 Platinum sponsorship brings recognition at the event, a full-page display in the program, two one-year memberships and two free luncheons.
And about that raffle . . . it will feature 25 items, each with a value of $150 or more, and may include "theme" baskets of collaboratively donated items as well as gift certificates for services. All raffle donors will be recognized in the event program.
Yes, we've come a long way, baby, as the gala theme has it. We'll be able to keep on giving for a long way to come with your help! Contact Erica Risberg regarding Gala Sponsorship opportunities or Jean Silver regarding the Gala Raffle. Thank you!
A Circle of Caring
Portlandia supports Sonja McKenzie project
Sonja McKenzie, a Portlandia mentee from the Dress for Success Professional Women's Group, is living proof that the Portlandia bywords of "connect, collaborate and contribute" ring true for many.
A recent article in The Columbian tells the story of how Sonja decided to give back to the community in a Circle of Caring project after receiving help in a time of need. Portlandia Club has supported Sonja's endeavor.
The Share Orchards room adoption in Vancouver will soon have a counterpart in Portland with a daylong work party at the Bradley Angle shelter. Portlandia mentors and their mentees are invited to come help with either a morning or an afternoon shift on Saturday, May 17. Please RSVP with Sonja McKenzie as soon as possible, and also copy Kathie England, Mentorship Program team leader.
In progress: The creation of a room of her own for an at-risk woman in Vancouver
Our President's Corner
by Janis Collins
As some of you know, I think Benjamin Zander is a genius. It's not just that he is a successful symphony conductor, teacher and author. It's because he knows better than most how to draw potential from people.
Here's a great example. Several years ago, Zander faced a teacher's dilemma. Thirty graduate students--all superb musicians--registered for his Interpretation class. Grading on the traditional "curve" clearly wouldn't work. Zander decided to award them all the highest possible rating on the very first day of class--and then have THEM put in writing how they would earn that grade during the year.
He calls that concept "Giving an A," and it's an enlivening way of thinking about potential. Zander asked the students to place themselves in the future as they wrote their "How I Earned My A" reports, looking back and reporting on all the insights they acquired and milestones they attained during the year. He instructed them to focus especially on the person they would have become by the end of the year. The results were astounding.
I invite all of you to do this exercise: Write yourself a letter and date it several months or a year in advance. Describe your business or yourself. How have you changed? What have you learned and accomplished?

And how about this? Try it for Portlandia! We're a quarter-century old now. What will the club have become in 2037? What vision will we have attained? Let's all give this some thought, as we go back to the future through September's 25th Anniversary Gala!